Back to all jobs
Administration
Are you an administrative professional with strong analytical skills? This may be a perfect fit for you! Palmer Group has partnered with this established client to fill the Process Improvement Analyst role. If this role interests you and you meet the qualifications listed today, apply today!
Responsibilities:

Carry out quantitative and qualitative analysis of customer and advisor behavior

Develop ongoing performance management analysis on all Operations functional teams

Assist functional lead in building appropriate metrics and market trends and competitive landscape analysis

Collaborate with functional lead to establish a detailed integrated strategic plan for each stage of operational initiatives and track progress against that plan

Pinpoint areas for improvement; development of recommendations and solutions for improving effectiveness; support implementation of best practices

Develop, motivate, and guide stakeholders to support the effective implementation of initiatives

Create, implement, and oversee resource utilization with consideration of budget

Oversee all internal communications for distribution to include the strategic plan

Supervise consistency of Operations presentations to align with strategy and messaging

Investigate solutions, frameworks, and methodologies to address specific strategic needs

Create content that will support or be included in executive-level presentations and reports to communicate and achieve buy-in for strategic recommendations

Provide support to the management process of tracking Operational initiative results to identify opportunities, synergies, and risks

Hold responsibility for producing a monthly dashboard of all strategic priorities in the department and making recommendations to the senior leadership team

Act as a key player in the strategy development, including market and customer analysis, financial projections, and key strategic directions

Prepare and conduct innovative technical training programs

Partner closely with Operations business unit leaders

Assemble training material for on-site or virtual training setting

Develop instructor materials

Assist in the design of computer-based and multimedia curriculum

Trial processes and procedures related to training design, material, and content

Oversee the training program by company objectives, business needs, and applicable regulatory requirements

Plan classroom training, electronic learning, multimedia programs, and other computer-aided instructional technologies

Implement training needs assessment by collecting information about work procedures, workflow, and reports

Asses training by evaluating the effectiveness of training for specific job applications
Requirements:

3+ years of Project Management or Process Improvement experience

Bachelor's degree in Finance, Business Management, or a similar field

Self-starter with excellent problem-solving skills

Ability to work on a team

High attention to detail

Outstanding communication skills

Ability to analyze data to understand and present results, including trends, forecasts, and outcomes

Ability to thrive in a dynamic environment

Highly proficient in Microsoft Office applications
Work Model:

Interested and qualified candidates can contact Emily Bredthauer at (515) 225-7000 or email her at ebredthauer@thepalmergroup.com.
Ref: JOB-38726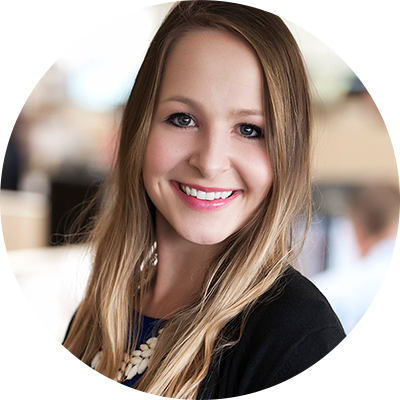 Emily Bredthauer
Recruiter
ebredthauer@thepalmergroup.com
3737 Woodland Ave, Suite 200, West Des Moines, IA 50266
Job type:

Direct Hire

Location: Des Moines, Iowa
Date posted:
Salary:

$75000 - $95000