Back to all jobs
Financial
A reputable financial institution has retained us to identify a SVP Finance for their rapidly growing organization. If you are an entrepreneurial finance executive interested in joining an experienced leadership team and helping with both the strategic direction of the company and the tactical needs of managing the finance, accounting, and treasury functions, this may be a position for you. This newly-created position will report to the CEO and lead a diverse and highly skilled team of accountants and financial analysts based out of their West Des Moines, IA office.

Responsibilities:
Act as a Critical member of the senior leadership team responsible for shaping overall corporate strategy

Develop and execute a strategy to procure and manage a diversified base of capital providers (both debt and equity)

Source, negotiate and manage a variety of funding solutions to finance the company's consumer loan origination, including but not limited to warehouse facilities, ABS market trades, and sales of whole loans

Monitor and report the financial well-being of the organization by providing financial projections and accounting services, preparing growth plans, and directing staff

Accomplish finance human resource strategies by determining accountabilities; communicating and enforcing values, policies, and procedures; implementing recruitment, selection, orientation, training, coaching, counseling, disciplinary, and communication programs; planning, monitoring, appraising, and reviewing job contributions; and planning and reviewing compensation strategies

Develop finance organizational strategies by contributing financial and accounting information, analysis, and recommendations to strategic thinking and direction and establishing functional objectives in line with corporate objectives

Establish operational finance strategies by evaluating trends; establishing critical measurements; determining production, productivity, quality, and customer-service processes; designing systems; accumulating resources; resolving problems; and implementing change

Enhance organizational prospects by analyzing organization operations; identifying opportunities for improvement, cost reduction, and systems enhancement; and managing capital to fund expansion

Develop financial strategies by forecasting capital, facilities, and staff requirements; identifying monetary resources; and developing action plans

Monitor financial performance by measuring and analyzing results, initiating corrective actions, and minimizing the impact of variances

Update job knowledge by remaining aware of new regulations, participating in educational opportunities, reading professional publications, maintaining personal networks, and participating in professional organizations

Oversee Accounting department, budget preparation, treasury operations, and external audit functions
Requirements:

12+ years of experience in accounting and financial management practices

MBA or bachelor's degree in business, finance, accounting, or equivalent experience

Certified Public Accountant certification preferred

Extensive experience in sourcing, negotiating and managing capital market trades

High proficiency with accounting software, spreadsheets, and creating and delivering complex presentations

Solid GAAP and financial reporting technical skills

Extensive knowledge of – corporate finance, budget development, financial planning and strategy, capital markets execution, managing profitability, strategic planning and vision, quality management, promotion of process improvement
Work Model:
Interested and qualified candidates can contact Sarah Assman at (515) 225-7000 or email Sarah at sassman@thepalmergroup.com.
Ref: JOB-36928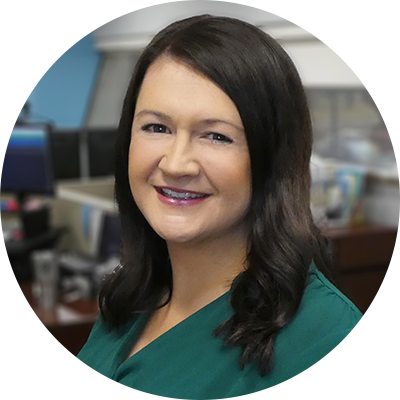 Sarah Assman
Senior Recruiter
3737 Woodland Ave, Suite 200, West Des Moines, IA 50266